Tim Hortons
Establishment, food and cafe at 510 Admiral Drive, London, ON N5V 5H2, Canada. Here you will find detailed information about Tim Hortons: address, phone, fax, opening hours, customer reviews, photos, directions and more.
Opening hours
| | |
| --- | --- |
| Sunday | 07:00am — 11:00pm |
| Monday | 07:00am — 11:00pm |
| Tuesday | 07:00am — 11:00pm |
| Wednesday | 07:00am — 11:00pm |
| Thursday | 07:00am — 11:00pm |
| Friday | 07:00am — 11:00pm |
| Saturday | 07:00am — 11:00pm |
Rating
5 /5
Based on 1 reviews
Photos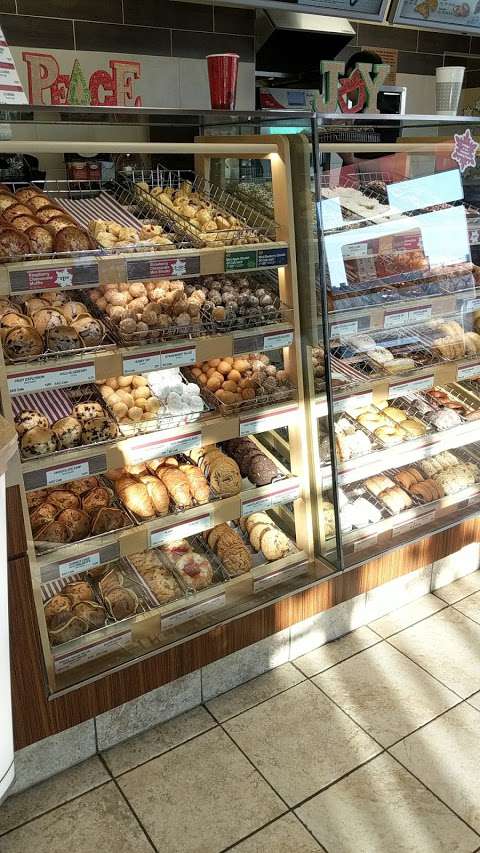 Reviews of Tim Hortons
Steven Rockwood Added 2018-04-07

★ ★ ★ ★ ★

Tim Hortons Coffee Shop / Café - Always a pleasent experience, workers are very friendly and eager too please. One of the first Cafés to actually pay their employees more than just a survivalist wage. Bringing a position one may hold here at Tim Hortons more in-lign with what this employee may feel can cover their bills., Esp. with working a 40 hour work week and the pay packet they may recieve for doing so. A lot of the older generation do tend to be the ones to work full time, even picking up the slack if a younger employee can not work a shift due to their studies interfering with the hours that they may have been assigned. Tim Hortons knows that this kind of stuff happens and is more than willing to hire the younger generations that may be in High School, College, and even Universities studying for what they hope will get them a prosperous job in a very competitive market. By allowing these younger students to actually be vocal about what shifts they can work, as well as the shifts they may not, along with the options that are open if they signed up for a shift and find out that do to schooling or even parenting issues they can not get into work on a day when their shift is, there usually will be no penalized repercussions coming their way aslong as they are honest about this, make arrangements as soon as possible and not leave team members who count on all workers being on time and where they suppose to be at the time they have been alloted to be in the café working. If honest one can usually always find another to cover their shift, if thet can not make it. One does usually no their outside of work lifes schedule at least a shift or two in advance, esp. if they are a student, or are a parent of a child who is not in school, and may have a sitter cancel on them because their lifes schedule is conflicting, maybe because of illness, or a family emergency. This all can disrupt an employee at the last minute and it may have to left in the hands of of their manager to find a replacement for them. Yet no serious reprimanding may take place. When a few days or even if it is a day or one shift away, you can usually tell your manager that a certain individual is able to cover for you because of whatever reason you may have that may prevent you from taking on that particular shift that is coming up, a manager can quickly verify that the other person will cover, and will have the appropriate info about the hours of the person who said they can cover. They may have to get another worker to take the shift. Therefore leaving it up to the manager may be a simpler means, and is the way certain Tim Hortons locations like to handle the allocation of working hours, if an employee can not make it in. Managers are nice, more and more people are staying as employees at Tim Hortons, you see less turnaround and will start to recognize certain workers if you go in at the same time everyday. This is because of the pay, being treated as a respected member of the team and benefits such as this.